Your school corporation continues to monitor the effects of COVID-19 on our school community and City of Mitchell. As of today, we have had a minimal number of positive cases among students and staff since the start of school. As described in previous messages, we will continue to keep a close eye on attendance rates and if we begin to see a dramatic rise in absence rates due to illness we will modify our COVID policies and procedures. Please keep in mind that local, state, and federal mandates could also force us to change policies and procedures. I would like to thank all of you for an excellent start to the school year. I know many are still keeping a close eye on COVID, but please rest assured that we do keep the health and safety of our students and staff a top priority. – Dr. Comer


Welcome back Mitchell Community Schools Staff! Today staff were treated to an amazing breakfast and presentation from Dr. Comer and Ms. Jones before preparing for this coming year.


Help Mitchell Community Schools collect school supplies for our students. All donations are greatly appreciated. See Image for more details.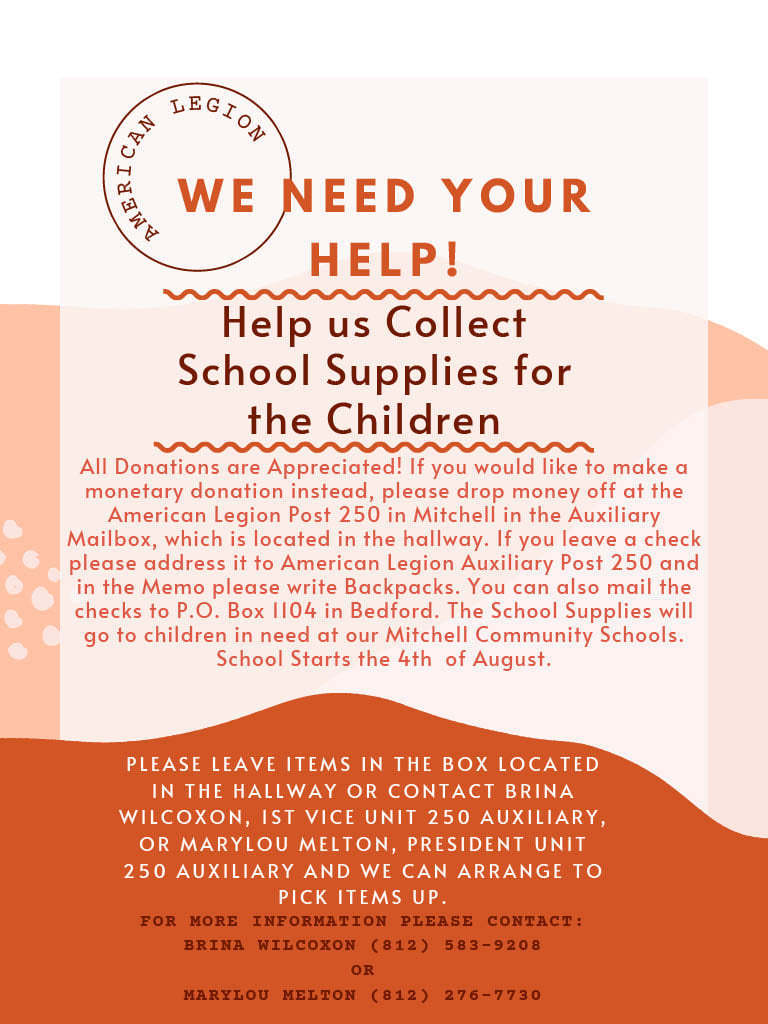 Mitchell Community Schools will be returing to in-person instruction for the 2021-2022 school year. Below is information regarding this change. MCS will still continue to monitor any health and saftey concerns that may impact students or staff. View the PDF here:
https://5il.co/vtdq