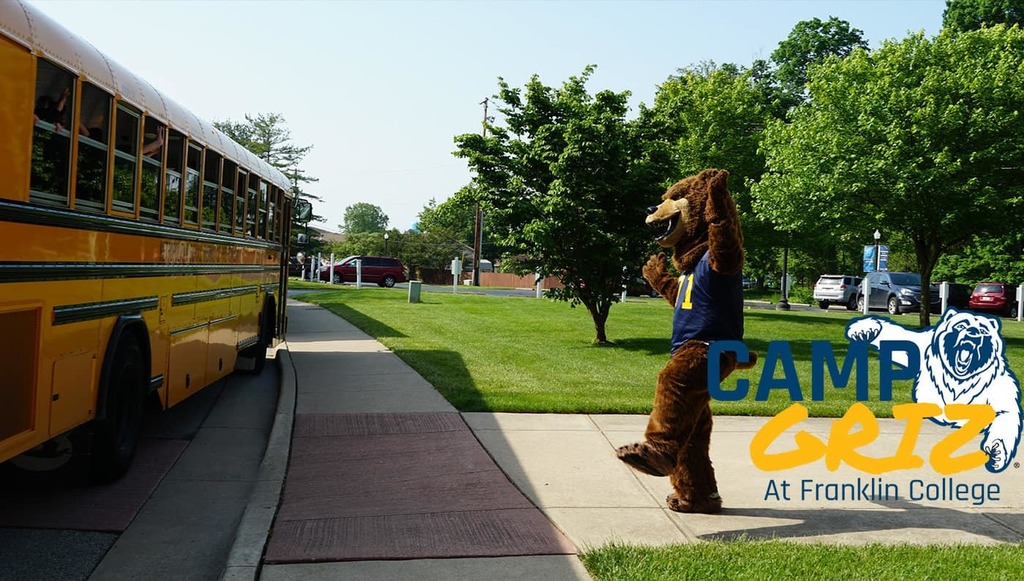 Mitchell Choirs had a busy weekend taking 7 soloists to ISSMA district solo & ensemble and earning a total of 5 golds and 2 silvers. Congratulations to all of those who participated! 🎶🎼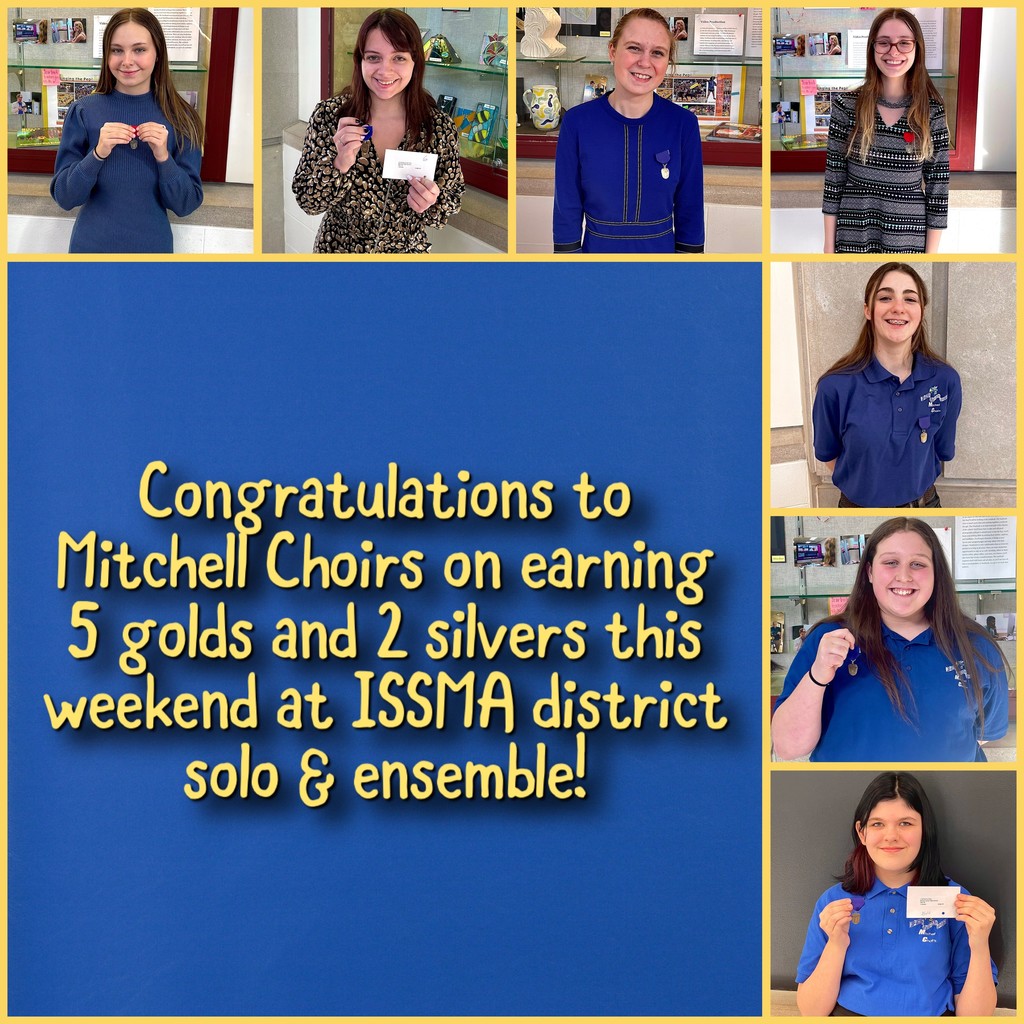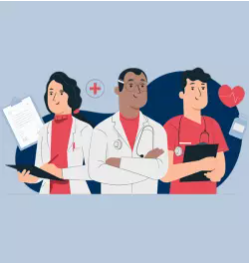 To make up for today's school cancellation, MCS will be in session on April 7th.
NO SCHOOL for MCS today, Tues, Jan. 31st. Shifting from a 2 hour delay to NO SCHOOL.
MCS will be on a 2 hour delay tomorrow, Tues. Jan. 31st due to current and projected dangerous road conditions.
Apologies for the error of the incorrect date. MCS will be on a 2 hour delay tomorrow Monday, January 30th.
MCS will be on a 2 hour delay tomorrow, Monday, January 29th due to a high risk of freezing rain tomorrow morning during normal bus route times.
MCS will be on a 2 hour delay tomorrow, Thursday, Jan. 26. This is due to standing water on roads, possible additional precipitation overnight, and projected below freezing temperatures at regular bus times that could cause patches of ice.
School is CANCELLED for all MCS schools due to inclement weather. February 20th will be used as a makeup day.
MCS will begin tomorrow, Wed. Jan. 25 with a 2 hour delay. We will continue to monitor the weather tomorrow morning and a possible second round of snow beginning around 7am. Please make appropriate plans in the event we cancel school.

Follow the link to learn more about "Because You Matter". This program provides folks with LOCAL access to free social work support around motivation/change, stress management, depression/anxiety, and accessing community resources. tinyurl.com/2nnhx9a4
MCS will be conducting bus safety drills after school today. Due to this, PM bus riders may be a few minutes later today.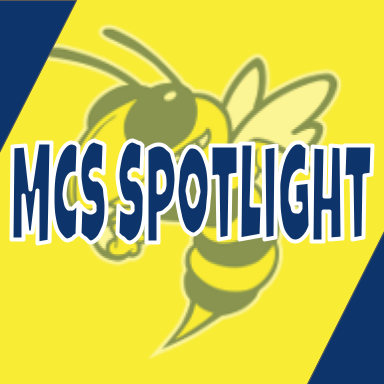 REMINDER: MCS will be in session on Monday, January 16th.

MCS wishes a safe and wonderful Christmas season to all of our Bluejacket families.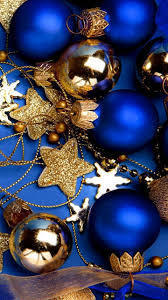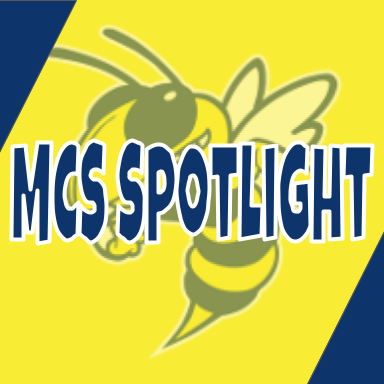 MCS will be in session tomorrow, Dec. 15. Bottled water will be available and our food service staff is prepared to serve meals. Students are encouraged to bring bottled water from home. Reminder: Jan. 16 will be a make up day.

MCS is cancelling school tomorrow (Dec. 14), due to all 4 schools being under a boil water advisory. We will be using January 16th as a make up day. At this time, school is still on schedule for Thursday and bottled water will be available for student and staff use. The girls varsity basketball gave vs. Shoals this evening is postponed. The rescheduled date will be announced.